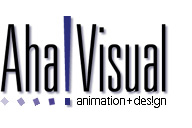 "Personally, I like the fact that Rick is very adept at listening to my customer's concepts, no matter how unusual, and can translate them into a 2D or 3D animation that tells their story. Not to mention he's enthusiastic about the work he does, brings his artistic creativity to the ball game, and is very patient throughout the review cycles. That makes my job as a producer and director infinitely easier.



"Rick Pepper has been outstanding at creating descriptive animations that helped augment the videos I've produced on a wide variety of subject matters. He is adept at using 2D or 3D animation to clarify concepts that sometimes even our customers have trouble explaining ... many of which went on to win national and international awards."



Barbara Beck, Producer, NASA Ames Video Production group




"Rick Pepper produced an animated map for our documentary 'Counting Sheep' that quickly and elegantly showed some complicated relationships of wildlife, history and habitat. Rick's work is precise, elegant, on time and worth every penny. It's network quality but not New York priced. Hire him or else."



Frank Green, Producer, Green TV, Inc.




"We've been producing broadcast documentaries for years and we choose Aha!Visual as our animation provider for a simple reason: Aha!Visual immediately grasps our concepts and always executes at a quality that surpasses our expectations. This is no small feat in television. The slick Aha! extranet site really helps make this happen. With it I can see exactly what Rick is working on at every stage, providing me with a place to comment on it directly. On our last project, this technology made it possible for us to hit every deadline with ease."



Josh Rosen, Producer, Spine Films




"Rick took the time to thoroughly understand our unique and complex medical device product. He integrated engineering, clinical and anatomic input superbly. The resulting animation actually explains how our product works and why it is uniquely effective. As a result, we are able to present the complete product concept animation to potential investors. Instead of spending a half hour explaining our technology, we can move quickly to subsequent elements of our presentation, knowing that our audience is grounded in our approach."



Dr. Niel Starksen, M.D., Chief Operating Officer, Guided Delivery Systems, Inc.




"Many of our projects have defined graphics budgets, and Rick is great about working within those budgets, providing us with updates as a project progresses. I count on Rick to make the extra effort to meet deadlines and prepare files for a variety of outputs to accommodate our clients' needs."



Jeff Eagle, Owner and Creative Director, Eaglevision Productions Inc.




"Rick has terrific creative instincts, plus he can think in three dimensions which is quite essential for life science animation ... The teaching tools he has developed for me has enhanced my effectiveness and professional standing as an educator in preventive cardiology. I very much look forward to working with him on additional projects.



"My audience (primary care physicians and cardiologists) think that these animations, quite simply, are really cool (and many have asked me for copies of the animations they have produced). More importantly, they get my point across with elegance and economy."


Dr. Robert J. Schott, M.D., F.A.C.C.